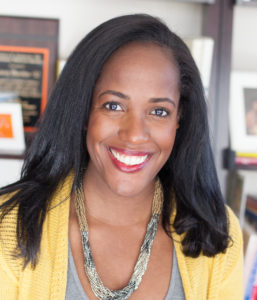 Audrey M. Dorélien
Assistant Professor in Public Affairs
University of Minnesota
Contact Information:
234 Hubert H. Humphrey School
301 19th Avenue South
Minneapolis, MN 55455
Email: dorelien@umn.edu
I am currently an Assistant Professor at the Humphrey School of Public Affairs and a Faculty Affiliate of the Minnesota Population Center at the University of Minnesota.
Prior to joining the Humphrey School, I was a Robert Wood Johnson Foundation Health & Society Scholar at the University of Michigan's Population Studies Center and Center for Social Epidemiology and Population Health. I completed my PhD in Public Affairs in 2012 from Princeton University's Woodrow Wilson School of Public and International Affairs with a concentration in demography from the Office of Population Research.
My research agenda strives to elucidate how human population dynamics and behavior intersect with environmental conditions to affect health. My dissertation research documented human birth seasonality in sub-Saharan Africa, identifying the social and ecological drivers of birth seasonality and analyzing the impact of birth seasonality on infectious disease dynamics and optimal timing of pulse vaccination campaigns. Recent work analyzes the effects of early life exposures (especially seasonal factors) on child health in sub-Saharan Africa and the United States. I have also conducted research on spatial demography/ urbanization with a focus on implications for health and climate change vulnerability. My research has appeared in Population Development Review, Population Health Metrics, Demographic Research, Biodemography and Social Biology, and PLoS ONE.
My Twitter Feed: